Google SEO Pros open the doors to ranking on Google
Google SEO Pros provides professional SEO consultant services to get your business found on the web, and we're here to make it happen for you. Our goal is simple – we want your website to rank higher in search engine results pages (SERPs) so that more people find you when they search online. That's what our company does best!
It doesn't matter if you own a small business or run an enterprise-level organization, we have the experience and expertise necessary to take care of all of your SEO needs. With Google SEO Pros by your side, there's no need for guesswork or trial-and-error anymore; we develop your marketing strategy and watch as your website starts to rank!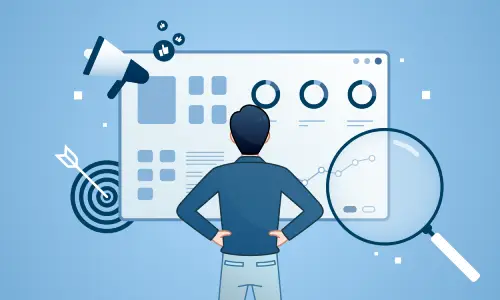 How we make your website rank high on Google
What we do for you
Google SEO Pros can help take a web presence from mediocre to noteworthy. We do this by developing and implementing SEO campaigns that drive targeted website traffic and maximize ROI. We can get the customers you want to attract.
This can be accomplished through a wide range of SEO activities such as keyword research, content creation, link building, reputation management, and more.
Our SEO experts have an intricate understanding of the nuances of SEO and stay up-to-date on the latest SEO trends in order to provide comprehensive SEO solutions tailored specifically for your client's needs. Investing in SEO consultant services is essential for businesses who seek to dominate search engine rankings, engage their customers more effectively, enhance brand awareness, and ultimately grow their bottom line.
Why this is important
Why is SEO important? Well, in today's digital world of online marketing the answer to that is quite simple – it helps your website rank higher in organic search engine results, which makes it easier for potential customers to find you. Good SEO practices are essential if you want your business to have visibility and recognition on the Internet. Search engine optimization (SEO) increases visibility by targeting keywords related to your company and industry, boosting your content in relevant search engine results. In order for customers to find information about a product or service, it is necessary for businesses to appear on the first page of these searches. Investing in SEO can help drive more targeted traffic to your website so that more people can learn about what you offer. Additionally, SEO strategies ensure that content appears more frequently in social media searches, thus increasing brand recognition and reach across the web.
Additional SEO services that drive traffic
Web Design
Google SEO Pros is a web design company that builds websites based on what your clients search for. We have helped hundreds of businesses grow their online presence.
Our team has experience with all kinds of industries, so we know how to build a site that will work for your industry. Whether it's an ecommerce store or just information about your services, our team can help you get found by more customers online.
Attract more local customers to your business.
At Google SEO Pros, we conduct local SEO in a way that is effective, ethical, and tailored to specific client needs. We begin by researching local keywords related to the client's product or service and optimizing website content for those terms. We also create citations on local business websites and directories.
Your website has to have technical SEO expertise
Technical SEO
Technical SEO refers to the optimization of a website's technical elements in order to improve its visibility and ranking in search engine results pages (SERPs). It involves a variety of techniques and strategies that aim to improve a website's technical infrastructure and performance, making it easier for search engines to crawl, index, and understand the content on the site.
Some of the key elements of technical SEO include:
Website structure and navigation: A well-structured website with a clear and logical navigation hierarchy helps search engines understand the content on the site and index it effectively.
Page loading speed: Page loading speed is an important factor in the ranking algorithms of many search engines. A fast loading website is more likely to rank higher in search results and provide a better user experience.
Mobile-friendliness: With the increasing number of users accessing the internet from mobile devices, it's important to ensure that a website is mobile-friendly. This means that the website should be easily viewable and navigable on a variety of devices, including smartphones and tablets.
URLs: Search engines give more weight to content with descriptive, concise, and easy-to-read URLs. It's important to use descriptive URLs that accurately reflect the content of the page and use hyphens to separate words.
Meta tags: Meta tags, including the title tag and meta description, provide information about a webpage's content to search engines and users. It's important to use relevant and descriptive meta tags to help search engines understand the content of a webpage and improve its ranking in search results.
Headings: Headings, particularly the H1 heading, are important for both search engines and users. They help to organize the content on a webpage and make it easier for both search engines and users to understand the main points of the page.
Important aspects of technical SEO
In addition to the elements mentioned above, technical SEO also involves optimizing the website's underlying code and architecture. This includes ensuring that the website is built using clean, valid HTML code and that the website is using the latest technologies and best practices.
Another important aspect of technical SEO is the use of structured data and schema markup. Structured data is a standardized format for providing information about a webpage to search engines. By using structured data, website owners can help search engines better understand the content on their site and display it more prominently in search results.
Technical SEO also involves setting up and configuring Google Search Console and Google Analytics, which are important tools for monitoring and analyzing the performance of a website in search results. These tools provide valuable insights into how search engines are crawling and indexing a website, as well as how users are interacting with the site.
Finally, technical SEO also involves monitoring and fixing technical issues that may arise on a website. This can include issues such as broken links, duplicate content, and crawl errors, which can negatively impact a website's ranking in search results.
Overall, technical SEO is an important aspect of search engine optimization that requires ongoing attention and maintenance. By focusing on the technical elements of a website, businesses and website owners can improve its visibility and ranking in search results, leading to more organic traffic and potential customers.
Google, their algorithms, page loading speed and being in compliance with Google best practises
Understanding Google, their algorithms, and page loading speed is crucial for any business that wants to improve their search engine rankings and online visibility. Google is the dominant search engine, and their algorithms are constantly evolving to deliver the most relevant and high-quality results to users. By understanding how these algorithms work, businesses can optimize their websites and online content to improve their chances of ranking well in search results.
Page loading speed is another important factor that Google takes into consideration when ranking websites. Users expect websites to load quickly, and slow-loading pages can lead to higher bounce rates and lower engagement. By optimizing your website's loading speed, you can improve the user experience and increase the chances that visitors will stay on your website and engage with your content.
In addition to understanding Google and their algorithms, it's also important to be in compliance with their best practices. This includes following their webmaster guidelines, which outline the recommended practices for optimizing your website for search engines. By adhering to these guidelines, you can avoid any penalties or issues with your website's performance and establish a strong foundation for your SEO efforts.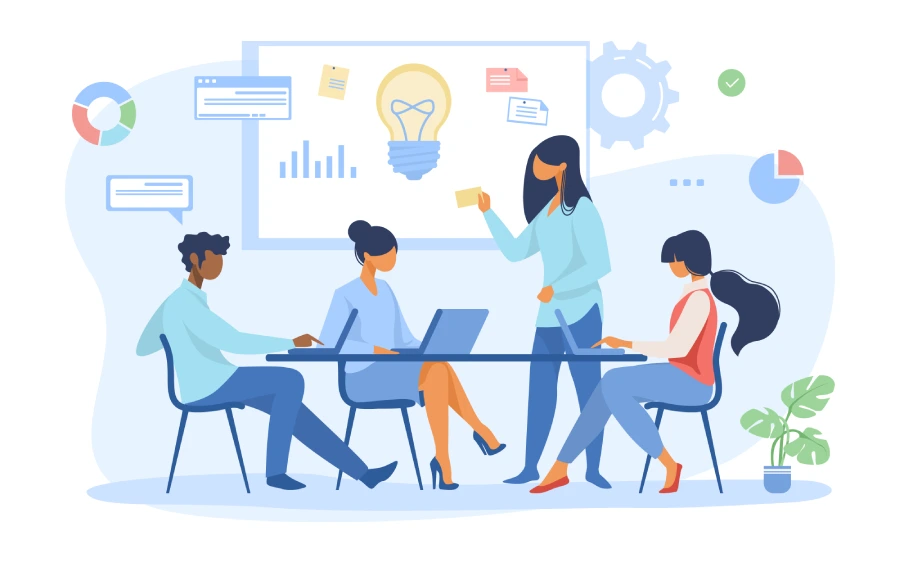 Link Building
Link building is the process of acquiring hyperlinks from other websites to your own. These links, also known as backlinks, are an important factor in search engine optimization (SEO) because they serve as a vote of confidence for your website. When a website links to your site, it tells search engines that your site is valuable and relevant, which can improve your search engine rankings.
There are many different strategies for acquiring backlinks, including creating high-quality content that naturally attracts links, reaching out to other websites to ask for links, and participating in link exchanges with other websites. It's important to keep in mind that not all links are created equal, and the quality of the links you acquire is more important than the quantity. It's generally better to have a few high-quality backlinks from reputable websites than a large number of low-quality backlinks.
There are a number of different tactics and strategies that we use for link building, including:
Guest blogging: Writing and publishing articles on other websites in exchange for a backlink to your site.
Broken link building: Finding broken links on other websites and offering to replace them with a link to your site.
Resource page link building: Identifying websites that have resource pages related to your industry and reaching out to them to request a link.
Social media promotion: Promoting your website and its content on social media and encouraging others to share it and link to it.
Infographic creation and promotion: Creating and sharing infographics that include a link back to your website.
It's important to note that we conduct link building in a natural, organic way. Spamming other websites with irrelevant or low-quality links can result in penalties from search engines, so it's important to focus on building high-quality, relevant links from reputable websites.
Here are some questions to consider when looking for a SEO company:
When it comes to search engine optimization (SEO), finding the right company to partner with can make a significant difference in the success of your online marketing efforts. SEO can be a complex and constantly evolving field, and it's important to choose a company that has the experience and expertise to drive results for your business. But with so many SEO companies out there, how do you know which one is the right fit for you? Here are some key questions to consider when evaluating potential SEO partners.
Finding the right SEO company is an important decision for any business looking to improve their online presence and search engine rankings. By considering factors like experience, client success stories, communication, compliance with webmaster guidelines, reporting and analytics, keyword research, and long-term contracts, you can make an informed decision and choose a company that will best meet your needs and help you achieve your business goals. Remember to also trust your instincts and do your due diligence by researching the company and their reputation in the industry. By taking the time to carefully evaluate potential SEO partners, you can be confident that you're making the right choice for your business.